CONFERNECE VENUE
How to get to conference
from Prague Airport:
Bus from airport (Airport experss) to the main railway station runs twice in an hour
(every XX:05 and XX:35 min)
http://www.prg.aero/en/parking-transport/transport/public-transit/


Train from Prague to Olomouc runs approximately every hour.
The fastest train is SC Pendolino.
http://www.cd.cz/spojeni/conn.aspx?_s_icmp=smvs&f=Prague&t=Olomouc


From Olomouc main train station to conference venue - NH Hotel, you can go by TAXI (approx. 100CZK) or Tram no. 2,6 or 7 to tram-stop "Náměstí Hrdinů".
NH Olomouc Congress
The conference is held in the new congress hotel located close to city center.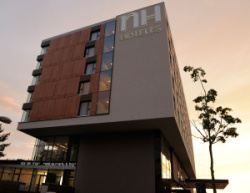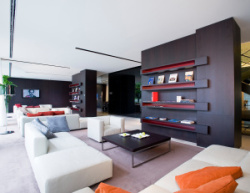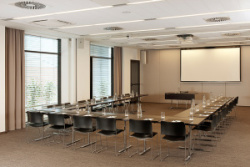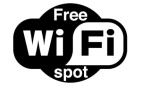 Address:
NH Olomouc Congress
Legionářská 21
779 00 Olomouc
Free Wi-Fi hotspot will be provided during whole event.
---
City of Olomouc
Olomouc had always been among the most important cities of the Kingdom of Bohemia. With its convenient location, ancient university and spiritual, cultural and craft traditions Olomouc has been for centuries a natural centre of Moravia, attractive to artists, intellectuals and businessmen.

http://www.olomouc.eu/tourism/
FACTS ABOUT THE CITY
with its 102 000 inhabitants, Olomouc is the 5th largest city in the Czech Republic and a centre of the fertile Haná region
the second largest (after Prague) National Historic Reserve in the Czech Republic
located at the heart of Moravia, whose capital it was in the past
lies at the confluence of two rivers - the Morava and the Bystřice
the city centre altitude is 219 m a.s.l.
Olomouc is the seat of an ancient University, the Moravian Philharmonic Orchestra, and interesting museums and theaters
Tvarůžky – distinguished low-fat smelly-cheese inseparable from Olomouc
you can relax in the city's vast parks, the large Zoo, the modern aqua park, the swimming arena or the nature reserve Litovelské Pomoraví with cycling paths and swimming possibilities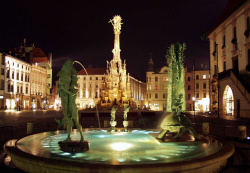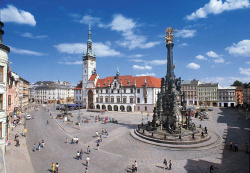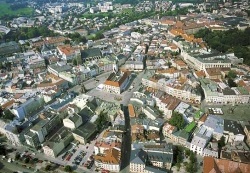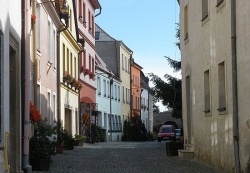 ---